Watch LIVE streaming coverage now of Toledo Central vs. Hartley.
Every Thursday, visit TWCSportsChannel.com for live streaming coverage of one of the top matchups in North Carolina.
Tune in on Friday at 7 p.m. when St. Thomas Aquinas hosts Mill Valley.
Tune in NOW to catch live stream coverage of high school football! Watch either Menasha vs. Xavier or Whitefish Bay vs. Cedarburg!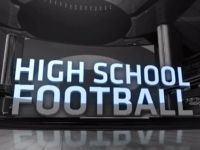 Check out THREE football games that are streaming LIVE tonight: Churchville-Chili vs. Pittsford, Williamsville South vs. St. Francis and Albany CBA vs. Shaker.